More than any other metropolis, Rio de Janeiro lies within the wilderness - And the wilderness lies within Rio.
The cityscape is characterised by green mountain ranges, spectacular rock formations, miles of beaches, and vast inland waters. A home to fauna unlike any other metropolis in the world. Rio's animal inhabitants include caimans, capybaras, wild cats, birds of prey, vultures, monkeys, anacondas, capuchins, parrots, toucans, hummingbirds and marsupials; dolphins and manatees come swimming into the lagoons and penguins land on the beaches.

As idyllic as this may sound, the relationship between the animals and the city has become problematic. Because Rio continues to expand, growing unstoppably and uncontrollably. The city is pushing ever closer to the lagoons, expanding into the jungle. Houses and apartment blocks are being built, favelas are springing up, new roads are being paved and power lines strung.

Pollution is also increasing. More and more garbage ends up in the environment, most of the sewage flows untreated into the rivers and lagoons, and some canals are downright clogged with plastic waste. Animals are suffering enormously as a result, and their habitat is not only shrinking dramatically, but is also becoming dirtier and dirtier.

A veterinarian and two biologists are trying to push back.
JEFFERSON PIRES 
WILDLIFE VETERINARIAN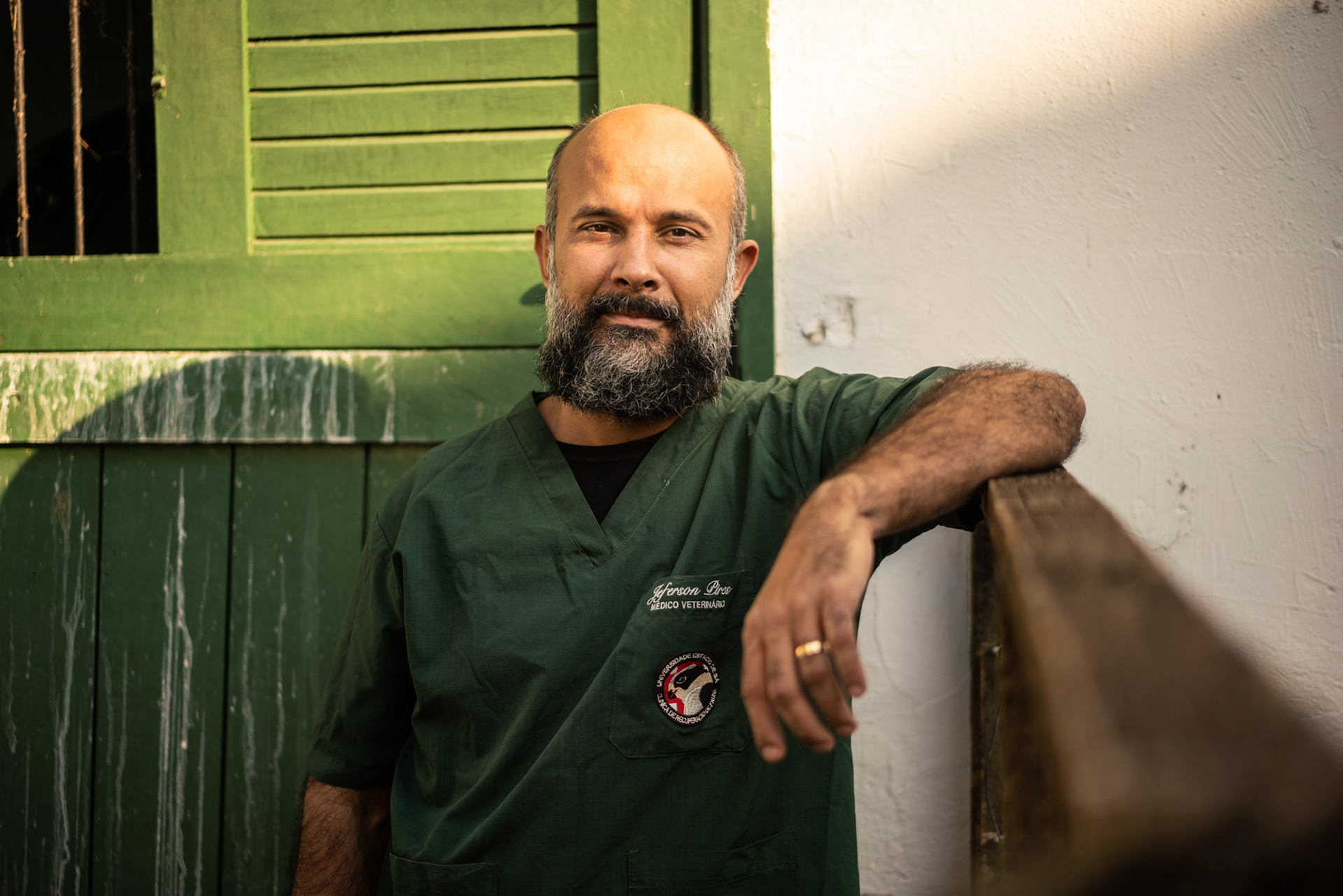 MARIO MOSCATELLI 
MARINE BIOLOGIST
RICARDO FREITAS 
CAIMAN EXPERT